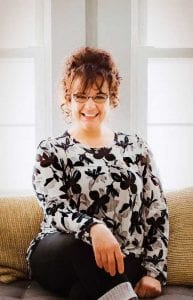 Theresa Tozier
Founder and Director of Seeds of Faith Ministries
She began the organization out of her simple desire to "help the homeless." Since its inception in 2002, Theresa's dream has grown in ways she never could have imagined, with approximately 100 volunteers working in over 12 community-based programs under her direction and guidance. Theresa's ongoing vision to help the less fortunate is the heart and soul of the organization. Her passion for opening the Lydia's House of Hope Transitional Housing is at center of her vision.
Theresa lives in Maine with her husband, her three children, and her grand baby. When she isn't busy directing Seeds of Faith, Inc., Theresa enjoys being at home, cooking lasagna and meatballs, and spending time with her Lord and Savior, and her family.
---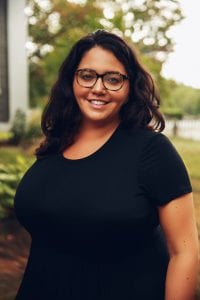 Shannon Margera
Residential Case Manager
Shannon has experience working with women affected by substance use and their families. She has obtained her Bachelor's degree in Psychology from Southern New Hampshire University and is currently attending University of New Hampshire, working toward her Master's degree in Social Work. Her long-term goal is to become a Licensed Social Worker and provide family counseling to disadvantaged populations. Shannon is passionate about helping and equipping people so they can learn how to be their own advocate.
Shannon grew up in Massachusetts and currently resides in Rochester, New Hampshire with her husband and her two kitties. Shannon enjoys spending time with her husband and her friends, watching cat videos, going to concerts, and watching movies.
---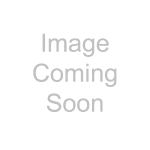 Erin Nasino
Case Manager
Erin is a welcome addition to our staff as we grow and prosper. She is our second case manager and works hand in hand with Shannon to provide the best service for our residents. She is understanding, compassionate and detail oriented as she juggles the numerous activities she has with her residents. She starts her day with a smile and continues to grow and learn as she takes on new challenges in her role here. Erin resides in Maine with her husband, two children and her beloved dog.
---
Marion Margera
---
House Supervisor
Marion has joined the family at Lydia's House of Hope as our FT House Supervisor. She has come with tremendous knowledge, compassion, and provides consistency throughout the day keeping everyone on track with their schedules and chores. Marion has many talents that she shares with us including cooking, baking and painting. She also greets us with energy and a big smile as she takes on her day. Marion resides in Stafford and has raised tow wonderful sons. When she is not managing things for us here, she leads a youth group and is part of a Food Ministry at her church. We are very grateful to have Marion as part of our staff and family!
---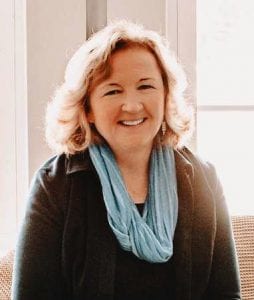 Laura Hogan
Administrator
Laura is considered "a Jackie of all trades" around here. She is the go to person for anything that is needed in the front office of LHOH. She has her BS in Business Administration from Southern New Hampshire University and studied Liberal Arts at UNH. In her previous career, she has been a retail management trainee, an operations manager, a department head, a buyer, and a key account manager. Most recently she was an Executive Director for 20th Century Fox heading a sales team. After deciding on a career change and some downtime from the hectic travel schedule, she has settled in to her role here at Lydia's House of Hope. Laura resides in Somersworth with her husband, two boys, and two dogs. She loves the outdoors and has a passion for everything to do with horses! She has coached soccer, competed in Equestrian sports, gone skydiving, and has Co-Chaired the Portland Maine United Way Campaign.
Dawn Mellencamp
---
  Programming Coordinator
Dawn joins us as the new Programming Coordinator providing needed help with scheduling volunteers, providing programming and filling in to make sure our residents are always moving forward and learning!  Dawn has much experience in working with children, she has owned her own business and is a busy mom of three volunteering, coordinating and helping in anyway she can.   Dawn is a welcome addition to the LHOH family!  She resides in Dover with her husband and three children
Sign up for our newsletter