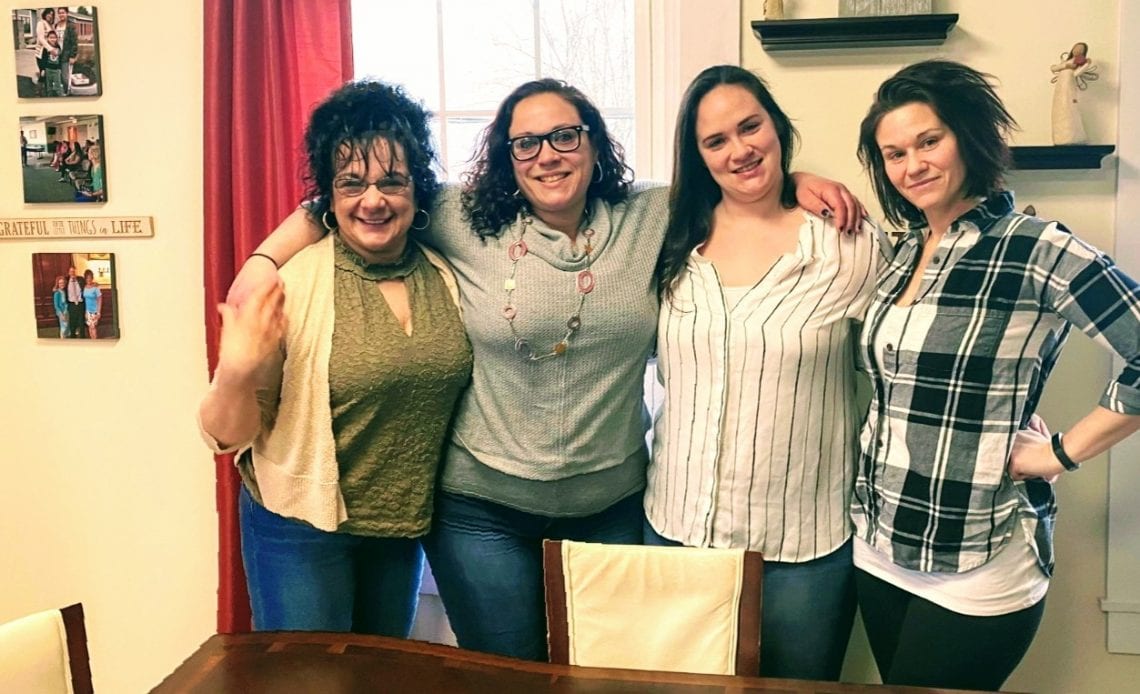 When we sat down with Sarah, who graduates next month, and asked her what her goals were for her future she replied, "I want to be God's love with skin on for others." But it wasn't always this way. Before coming to Lydia's House of Hope in September of last year, Sarah said that the "God I believed in was an angry, mean God that wanted to punish me for my behavior." However, "the love that you're shown here started to really make me believe in the love of God." Sarah has found healing and wholeness in her year with us, and we are so proud of the healthy, stable, and godly woman she has become.
Before Lydia's House of Hope, Sarah knew that "If I didn't do something different, I'm going to go to prison or I'm going to die." Years of addiction and trauma had led her to a hopeless and dark place where she believed that no one would care if anything happened to her. Sarah has been to over 25 different detox or rehab programs in the past twelve years, but it wasn't until she came to Lydia's that she started to understand the unconditional love of God and was able to utilize the tools given to her to gain better understanding of herself and her situation. As she puts it, this program "was such an awakening to what life could be."
At first, Sarah was hesitant about coming to Lydia's House of Hope, thinking it was "just another program," but a family member strongly advocated for her, convincing her to give Lydia's a try. Today, Sarah comments that "this isn't just another program…this is life changing." She knew that she "had so many people rooting for me and pulling for me and that believed in me when I couldn't, or didn't want to, believe in myself." Healing, for Sarah, has meant that she is able to begin to repay family and friends who supported her and cheered her on throughout her journey.
In her time here—while learning life skills, strategies, and techniques to cope with stress and emotions—Sarah has gotten her license back, purchased a car, gotten her student loans out of default, started college, and signed a lease for an apartment. She has also come off of government assistance while securing a career position that offers great pay and benefits!
She is working on reunification with her daughter and is making steps towards her goal of her children living with her full time. After a brief stint as our Program Coordinator, Sarah moves on to a position at a local construction and property management firm, an opportunity she is positively thrilled about.
When asked about her hopes for her future, she listed buying a home and sending her children to college, and then corrected herself that those aren't just hopes: those are tangible goals that she is working towards. Those hopes will become reality because now she has the skills and advocacy to realize them. As she prepares to graduate from Lydia's, she reflects that she has "all these things I didn't know my life could be because this program has shown me that I deserve these things."
Sarah has a family, a sisterhood, a support system, and, most importantly of all, a personal relationship with a God who loves her unconditionally.
If you're interested in helping Sarah furnish her new apartment, please click here to view her Amazon wish list.