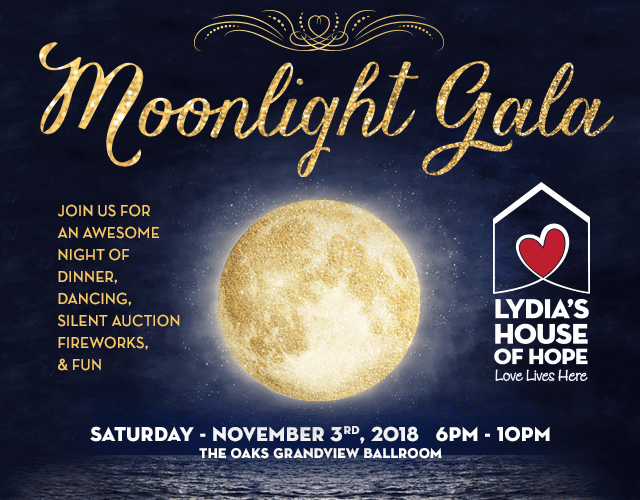 It was a magical night!  So many came together to celebrate and share the success of three of our graduates as they move forward on in their journey of new possibilities and new lives for themselves and their families.   We enjoyed the comradery with friends and neighbors as we reviewed and bid on the amazing auction items and enjoyed a wonderful dinner!  It was a full house as we sold out of our 200 tickets to the event.   We are so grateful for the donations, sponsorships of tables, and overall generosity that was needed to make this event a success!  It was surely an enchanted evening!
Sign up for our newsletter
We will soon be making plans for our 2020 Moonlight Gala!